We love to hear from our guests who have stay at THE BARN for either B&B, shortbreak or for a holiday.
Your feedback is important to us. If you would like to add your review please email stenton.lynda@gmail.com
Thankyou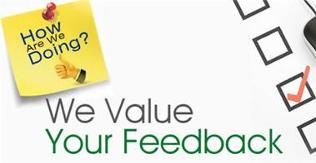 For more reviews on The Barn
Brad Australia, april 2017: Mark's B&B was a fabulous chance find! We would have loved to have stayed longer but our itinerary did not allow us the extra time. Mark's B&B is charming and full of character, and absolutely spotless. Everything has been thought of. Mark is a funny, friendly guy who brought us fresh bread as part of our breakfast supplies and cooked us all eggs for our breakfast. Thanks for having us Mark, we hope to return one day!
Karen S: The listing description 'A luxurious and spacious converted stone barn' is 100% accurate The barn is finished to an extremely high standard and equipped with everything necessary for the perfect holiday. Situated in a beautiful, peaceful location yet close to all the local amenities and within easy distance of the family friendly beaches and attractions. We particularly enjoyed visiting Le Mont St Michel, the Zoo at Champrepus, Zoo de Jurques, St Malo, Dinard and Cancale. The owners were lovely and we were made to feel extremely welcome. This is by far the best property we have stayed in in France and we've stayed in quite a few over the years! I would have no hesitation in recommending this property to anyone. A return visit is definitely on the cards. Thank you Mark and Lynda…etc.
Kara R: This is a beautifully converted barn in a lovely setting - it's beside an incredibly quiet road, and has a lovely garden. It really does look like the pictures! The property is spacious and well equipped - great kitchen and a useful utility area, as well as plenty of space to sit if the weather isn't so kind. We all ended up fighting over who was going to sit in the comfy chair at the bottom of the stairs up to the top bedroom! The owners live just over the garden and are very friendly, helpful and welcoming.
William Reay: Mark was an excellent host, and made us feel at home immediately. The house is a beautifully restored building, perfect for our group of six. So much nicer, more personal and economical in a group than staying in a hotel. Equipped with everything you need, yet in calm and beautiful natural surroundings, full of birdsong and friendly cows. Just 30 mins from the Mont St Michel but completely removed from the tourist hoards…etc.
Yangchang Park: Dear Mark First of all, we do appreciate your kindness. you gave to us great memories during stay in your home. You pick up us and escorted us even though we arrived very late night. You also introduced a beautiful local restaurant as well. Your home is beautiful, inside is warm and very cozy. also your breakfast was perfect….etc.
Thiabault Vieux: Mark has been a great host, the house is even better than it looked on internet. We have been delighted to stay, and will certainly recommend it to our friends & family….etc.
Thomas Wood: Mark has a great place in the countryside. The house is nice and spacious inside, and Mark is a friendly host with a lot of good stories about the area. It is a great place to stay and relax, and also conveniently close if you want to visit Mont Saint-Michal…etc.
Sankyung Sung: Dear Mark Thank you very much for your kind, detailed, great consideration and excellent house. First, you provided us very prompt and detailed information about your location and surroundings by email almost instantly. Even more you yourself came to the restaurant which you reserved for us in order to tell us your exact location (confirming GPS location). Second, you reserved us a very nice restaurant which has a very delicious steak, pizza, spaghetti with a reasonable price…etc.
Phil29: Accueil vraiment très sympathique, sans trop en faire, parfait pour nous en tous cas. Maison très propre et chaleureuse. Literie spacieuse et confortable. Endroit extrêmement calme et apaisant. Petit déjeuner type brunch, en buffet, très copieux et varié…etc.
Herve Pessac: Cadre très calme, - accueil très agreeable..etc.
Daniel and family: Lovely property Lovely people. Ants in our pants! This was a wonderful vacation. The property is well kept, clean, private and spacious.The owners Lynda and Mark are fantastic people and always ready to share their knowledge about the area. Even some hidden gems were revealed. The location of the property is very rural and rustic, yet its close to all amenities you need and close to most cities and sites to see. Thanks for a wonderful time! Absolutely worth a return visit
Anonymous: Mark nous a réservé un super accueil! Présent pour répondre à tous nos besoins et même nous préparer le petit déjeuner! Je recommande grandement…etc
Bernet: Magnifique maison , superbe accueil , petit dejeuner copieux , calme , pas si loin du mont saint Michel que nous avons visité , possibilité de cuisiner sur place….etc.
Ming Li: Mark and Lynda are very nice and we felt very welcome at their place. They gave us some nice drinks and things for the barbecue. This place was so nice and much bigger than we expected. A very quiet environment with nice walks around the house and only 20 minutes ride from Mont Saint Michel. The fireplace, good music and barbecue are nice assets of this house. Towels en linen were perfectly provided. Don't forget to bring some salt & herbs & oil, since the house is normally not inhabited by others for B&B. The twin rooms are great!..etc.
N Monihan: Our first time in France, and what a superb experience. This accommodation is beautifully situated in the French countryside, yet is convenient to amenities and so many places of interest. The Barn itself is very clean and well furnished, the owners have gone out of their way to ensure that everything you need is there. Mark and Lynda are two of the loveliest people, we appreciated the very warm welcome, and they have struck the perfect balance between being on hand, yet allowing the right amount of privacy for visitors. A really lovely experience, we hope to return soon.