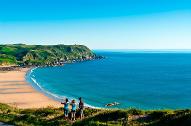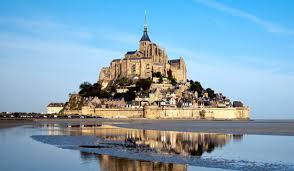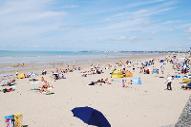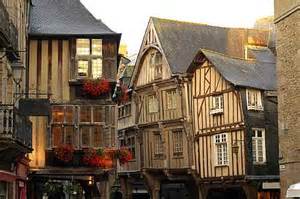 Stretching across its 355 miles of coastline, Normandy provides a wonderful choice of landscapes, scenery and culture. Enjoy the warm hospitality, its unique blend of maritime traditions and rural way of life. Marvel at its historic towns and monuments, stroll down quiet country lanes and enjoy local dishes in picturesque villages, or sip a drink by the quayside of one of its old ports and watch the world go by.
When you stay at Les Basses Beaulinges French Country Cottages there are so many places to explore. Here are our suggested Top 5 places to go with drive times.
Le Mont-Saint-Michel is simply stunning. One of Frances's top tourist attractions is just 25 minutes from Les Basses Beaulinges. Allow yourself at least 4 to 5 hours here, as you will want to take your time to explore this wonderful historic monument. The selection of bars and restaurants along with the views will stay with you forever. The tour of the upper areas, (the Abbey) is simply a must. Do get the audiotape to take with you as you do the tour as the history is fassinating. If you want you can take a walking tour across the estuary with a guide who will ensure your safety as there is lot of quick sand. The locals say that "when the tide comes in a horse cannot outrun it!"
St Malo, just 1 hour away (pictured above) is a maze of medieval streets bursting with history and culture. The legacy of the dastardly pirates of the 19th century and the siege during the Second World War entwines with the bustling array of arty shops and the delicious smells from restaurants, outdoor markets and cafes; Oysters and crêpes are local delicacies to be enjoyed throughout the restaurants and markets of the town. Do take a walk around the wall (Intra-Muros where the stunning Gothic and Romanesque Cathedral de St Malo dominates the skyline. As you walk along the ramparts, you can see spectacular views of the town and harbour, including the islands and forts scattered just out at sea. The pretty islands of Grand Be and Petit Be can be visited on foot at low tide, with the Fort National reachable on foot from St Malo's longest beach, the Grand Plage.
Dinan is without doubt one of the most attractive and best preserved small towns in Brittany. With its 3km long ramparts, half-timbered houses, attractive port and cobbled streets filled with art galleries and craft shops, it's worth a day of anyone's time. With just 1 hour away Dinan's old town is a warren of narrow streets where it appears that time has stood still. The quaintest part is Place des Merciers where you'll find the best examples of the town's half-timbered houses; just opposite is the pedestrianised Rue de la Cordonnerie, also known as 'thirsty street' as it has nine bars.
L'ange Michael is a hidden pleasure park for the kids with Aquasplash Water slides, fairground rides, pony rides and so much more for the kids to see and do. Only 15 minutes drive its a great day out. More details http://www.angemichel.com/en/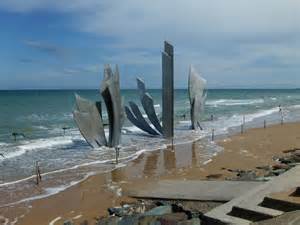 The Normandie beaches approx 1.15 hours away.
An amazing armada of Allied troops, British, American, Canadian and more, landed on Normandy's beaches on 6th June 1944 to begin the liberation of Europe from years of Nazi occupation. The planners of this crucial event for European freedom codenamed it D-Day.
Follow the Normandy coast, going from above Caen in the east close to Sainte-Mère-Eglise in the west, learn all about the history of what happened at Utah, Omaha, Gold, Juno and Sword on 6 June 1944.
And there is so much more.....

Ducey is less than 10 minutes from Les Basses Beaulinges and the nearest town with a wonderful chateaux and beautiful gardens. The river Salune (salmon fishing in season) runs through Ducey and you can just rest on the bridge staring at the weir. A selection of shops including Boucherie, Patisserie, Hairdressers, Pharmacie and large Carrefour supermarket (open 9am to 7.15pm Mondays to Saturdays and Sundays 9am to noon).
Avranches has good shopping in the Centre ville or 2 Commercial centres and is just 15 minutes away. Many treasures are hidden in Avranches. The city preserves the manuscripts of Le Mont-Saint-Michel; a prestigious collection where the public can discover the secrets of in 'The Scriptorial' museum. On Saturday mornings enter the rue des Chapeliers or by the rue de Boudrie and you are in the heart of the market where you will find many interesting stalls.
Saint-Hilaire-du-Harcouët is just 15 minutes away and offers a variety of shops, restaurants, cafes and bars (children allowed). Every Wednesday morning there is a fantastic large market where you can buy clothes, local produce, livestock etc, it really is worth a morning out and finish it off with a rather tasty hotdog or burger for lunch!i
Mortain on a clear sunny day this is a must visit town just 30 minutes away. As you enter the town take a sharp right following the signs to La Petite Chappel. (There is ample parking). Take the time to wonder through this very pretty nature reserve and head towards the tiny chapel. Follow the steps towards the back of the chapel and you will see 'view points' where you can see the countryside and towns for miles. As you come back to the main road go through Mortain, as you leave the village stop in a small car park on the left and walk 100 yards towards exiting the village, take a look across the valley with its beautiful trees and waterfall.
Dol-de-Bretange is a lovely historic cathedral town with an excellent main street, 35 minutes. If you are visiting check to see if there are any local festivities, as the local marching bagpipe bands really stir the blood.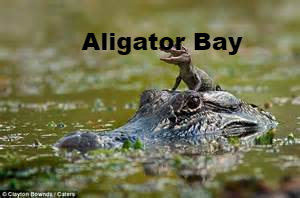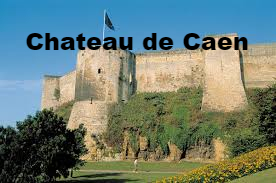 Family Beaches, there are so many to choose from! Carolls Beach, 35 minutes which is a perfect family resort with all the amenities you need. Close by is St Jean de Thomas beach. This is a much quieter beach with a fantastic view of Le Mont-Saint-Michel in the back ground.
Dol-de-Bretange is a lovely hostoric cathedral town with an excellent main street to explore. 35 minutes. If you are visiting check to see if there are any local festivities, as the local marching bagpipe bands really do stir the blood.
Granville (pictured below) is a large seaside town with a big marina which is well worth visiting, and only 45 minutes away. There is a casino on the front with a nearby beach, great shopping and some fine local restaurants in the back streets, but you need to look carefully as some are hidden underground in cellars. Very nice English pub next to the casino if that is your taste. Granville commands stunning views of the Bay of the Mont Saint-Michel from its fortified headland. Enjoy this invigorating resort's wonderful array of ports, quarters and beaches, plus its museums, plus one devoted to local genius Christian Dior.
Ferries from Granville serve the magical Chausey Islands archipelago, like a mirage 15km out to sea, plus the Channel Islands.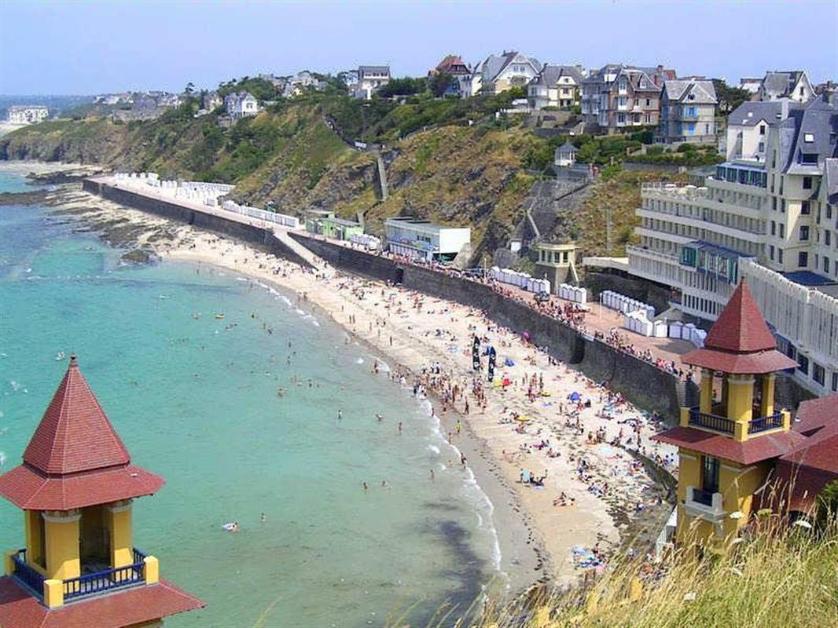 Below you can see a snapshot of lots of other places to visist, all within a maximum of 2 hours drive.