We love to hear from our guests who have stay at THE CABIN for either B&B, shortbreak or for a holiday.
Your feedback is important to us. If you would like to add your review please email stenton.lynda@gmail.com
Thankyou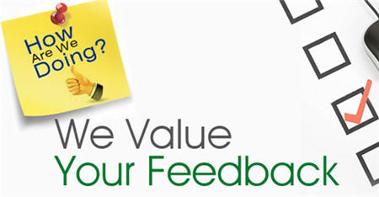 Séjour agréable, accueil chaleureux bienveillant logement de qualité avec sa piscine nous recommandons pour un week end réussis . "Rien a dire tout était parfait". September 2022.
5 stars....My husband and I (and our little dog) spent a week in the cabin and we all thoroughly enjoyed ourselves. Mark and Lynda are great hosts and very kind. They helped organise restaurants and even booked vet appointment for us. The cabin is spacious and has everything we needed for a week. The pool was just wonderful and I spent many hours in there! The cabin has it own personal garden space and we enjoyed sitting on our terrace each evening. Our dog was welcomed enjoyed exploring the garden. I would highly recommend and would love to return. Date of arrival - 8 August 2022
5 étoiles...Notre séjour réalisé en août 2022 s'est très bien passé. Mark et Lynda ont été très flexibles pour nos horaires d'arrivée et très accueillants. La location est très bien équipée et bien située entre Granville, le Mont Saint Michel et Saint Malo pour se balader dans la région.
5 étoiles... Week-end fort agréable chez Mark et Linda , très accueillants, l endroit est magnifique, le chalet très confortable et bien équipé, le petit jardin privé et la piscine très agréable par ses fortes chaleurs . Nous reviendrons sans problème. 3 jours de sérénité et de zen attitude. .14 July 2022
Wir danken Ihnen für Ihr Feedback. Es war uns ein Vergnügen, Sie und Ihre Familie kennenzulernen, und wir freuen uns sehr, dass Sie sich bei uns wohlgefühlt haben.08/07/22 5 stars.
Super chalet Accueil sympathique Je recommanderais . Lynda et Mark sont sympathiques et offrent un accueil chaleureux. La maison dans laquelle nous avons séjourné est agréable et spacieuse, notamment la chambre parentale. Une maison très propre et bien équipée (vaisselle, draps, serviettes, lave-vaisselle et machine à laver le linge). Le jardin permet aux enfants de jouer et de se défouler pendant que l'on prépare les repas. Nous avons profité de notre week end pour visiter le Mont Saint Michel (moins de 30 min en voiture) et également la station balnéaire Saint Malo à 1 heure de route. La météo change beaucoup, nous avons eu la chance d'avoir un beau soleil à St Malo alors que la météo prévoyait un ciel nuageux ! 22/5/2021 Lynda et Mark nous ont très bien accueilli ma famille et moi-même durant notre séjour en Normandie ! Située en pleine nature, la maison est très cosy et la piscine chauffée plus qu'agréable ! Je recommande 22/05/21
Super week-end. Superchalet Accueil sympathique Je recommanderais Date of arrival - May 21
Schönes Ferienholzhaus mit Garten und toller Pool; Wir hatten eine sehr schöne Zeit im Ferienhäuschen bei Linda und Mark. Es hat uns an nichts gefehlt. Wir fühlten uns sehr gut aufgehoben. Der Pool war klasse und unser Hund liebte den großen Garten sehr. 08/2020
Baron June 2019 Absolutely perfect experience. Incredible quite and peaceful place to stay. The hosts were totally lovely folks that were a pleasure to spend time with. It was a very relaxing place to unwind and enjoy nature. It was much better than expected. Perhaps our best Airbnb experience…Bravo for an excellent place!!Response from Mark:
Ryan September 2019 This was an absolutely wonderful place to stay! We were visiting Mont st. Michel and this is the perfect location for the area. You can even see the monastery out in the distance from the house. The owners are so kind and hospitable and we enjoyed every interaction we had with them. Definitely book here!
Joanna August 2019 Amazing place , hosts are fantastic , place is stunning it's in a beautiful location , pictures online do not do it justice
September 2019 The hosts are very kind . The cabin is very clean and well decorated and the area is calming . We had a very nice time during our short visit.
Caroline May 2019 Mark and his wife were very helpful, super flexible and great host. The cabin is perfect, very clean and tidy. The surroundings are beautiful and the atmosphere very chill :) I recommend 1000x !
Johan May 2019 Do not hesitate one minute more, this chalet is the paradise that everybody is looking for !! Calm, well decorated chalet, hot swimming pool, kindness, everything is there !! Thank you Mark and Lynda !!
Catherine July 2019 We had a fabulous 1 night stay en route from Caen to southern Brittany via mont st michel Mark & Lynda's cabin ticked all the boxes being near to mt st michel , dog friendly & with a swimming pool for our 2 club swimming teens they need to be near water! We were all in the pool within less than an hour of arriving! The cabin was perfect for our stay & Mark & Lynda we're perfect hosts too! We all had a wonderful but too short stay.! Hope to see you again Catherine, Adam , Alex , Thea & Poppy dog - Riverside Camping, Caernarfon , North Wales
Maggie July 2019 Mark and his wife are lovely people that make you feel right at home. This location is perfect for a relaxing getaway and can be used as a hub to explore the surrounding area. The Chalet was better than expected-modernly furnished with all needs taken care of. Would recommend to anyone!
Soojin June 2019 Definitely one of the best Airbnb experiences we've had! Mark and Lynda are so sweet and hospitable. Beautiful cabin and surrounding area.
5/5 Perfect quiet place. We had a great time at Mark an Lynda's. The house and garden were exactly as described and the pool a highlight. After busy days in Mont Saint Michel and Saint Malo (all nearby), the cabin is the perfect place to relax. Mark and Lynda are very friendly and great hosts. Our two kids (9 and 12) and we really enjoyed our vacation and highly recommend a stay at the cabin. Extra highlight: there were NO mosquitos!!!!!!! 07/16/2019
5/5 Ideal in every way. A perfect base to explore Brittany and Normandy. Our accommodation, the cabin, was more spacious than expected and provided everything needed for our family's week long stay. Our hosts were on hand when needed and nothing was too much trouble. A wonderful week - thank you! 07/27/2019
Simply superb. We had an amazing stay. It could not have been any better and are already looking at returning next year. The cabin is beautifully equipped and comfortable. All home comforts catered for, including Wifi, much to the pleasure of the teenagers! The garden and pool area are second to none. We enjoyed both immensely. Enjoying the pool by day and laying by the pool at night star gazing. Lots of wonderful memories made for the whole family. The icing on the cake was the wonderful hosts, Lynda and Mark. The were genuinely lovely people and ensured we were settled and nothing was too much trouble, giving great recommendations of places to visit and wonderful places to eat. They and their hospitality truly made the holiday exceptional. 10/10. We can't wait to return! Aug 2018
The cabin was exactly as was described, very clean and comfortable, english tv also. The owners Lynda and Mark gave us plenty of information on what to do and where to go, they also gave up their time and introduced us to some trout fishing, great experience. We would highly recommend a stay here, they also have two other properties if you look at the website and the pool was lovely great hit with my boys. We hope to go back with other family or friends in the future: Aug 2018.
We had a lovely week with our young children and were made to feel extremely welcome by our hosts. The cabin was clean and comfortable and had everything needed plus a few extras. The pool is a great plus and is extremely well maintained and safety for young children was of utmost importance to our hosts- excellent. The grounds and upkeep of the whole property are maintained to a very high standard and the owners were always happy to assist if this was required. Would highly recommend as a quiet country retreat. Thank you Mark and Lynda! Aug 2018.
Laifa family August 2017. Wow wow wow this place is amazing, if there were more than 5 stars I''d give it the top! I have been travelling to France and staying in such accommodation for over 30 years and NEVER had anything as good spec and value as this place! It is absolutely perfect for families and couples alike at any time of the year. The cabin is so well equipped and is a high spec with fab design!! the added bonus is the new wonderful and heated swimming pool a superb addition to an already fabulous holiday site and something very unique to Northern France. It is a superb holiday destination - It is a peaceful setting, yet near to Ducey and local shops and supermarket 10 minutes drive away. Plus so near to the fab coast and superb sandy beaches and of course only a few miles from Mont St Michel so perfect a holiday location! Thoroughly recommend this place at any time of the year as the cabin would be just as superb in winter as heated etc. we will come again for sure!! we miss you already
Agréable week end.Propriété extérieure très bien aménagée. Très calme. Propriétaires très acceuillants, sympathiques et arrangeants. Review Submitted: 10-Jun-2017. Date of Stay: May 2017
Trudy M: April 2017 "Great stay at the cabin" This is our second trip here, Mark and Lynda are perfect hosts. The cabin has all you need for a great stay, towels and linen all included, lovely hot shower, and good heating if its chilly in evening, nice clean modern cabin in easy reach of Le Mont St Michel and some lovely villages nearby, we will definitely be returning, highly recommended
Clive March 2017: Mark and Lynda are excellent hosts. They made us feel at home immediately, the cabin was great, equipped with everything you need. We will be back later in the year. Thanks for great week.
Auguste, France: Accueil super mobilier et confort nickel tous est bien pour passez des vacances en normandie tous prés du Mont St Michel et des plages de embarquements.