We started early in 2015 with a delivery that had travelled 3000 km from Lithuania . Upon arrival the lorry was too big to come up the drive so with help from man (our farmer neighbour) and machine, we began to onload across the field.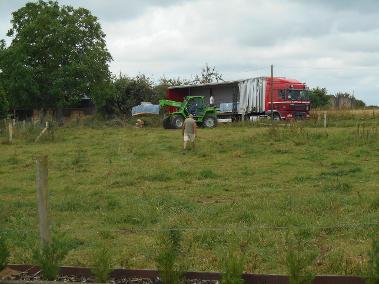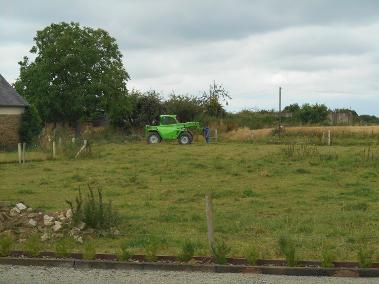 How hard could it be?
Although all the paperwork was clear and we had computer drawings identifying each different type and length of wood or joint, unfortunately the material itself was not labelled.
It took 4 days to unwrap! We had to identify each different section, make sure we had the right number of each and check them against the delivery. To minimise on the packing all the components were mixed up, so as we identified each of the 1200 plus pieces of wood (excluding windows and doors) and 100's of different screws and nails, and we stacked them allaccordingly. It sounds easy but the difference between some of them was by the smallest detail, one club end, and one rounded grooved end for example. There was a fair bit of head scratching! However the planning and building started.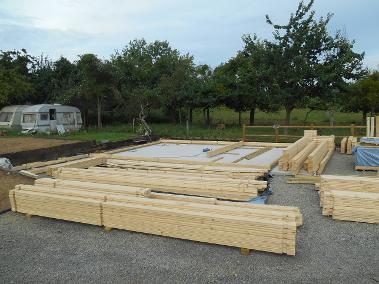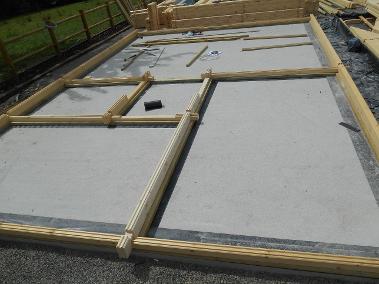 And we're off… After the base was set, the walls went up pretty quickly; on occasion there was some difficulty, but with Mark's skills he always overcame the problem.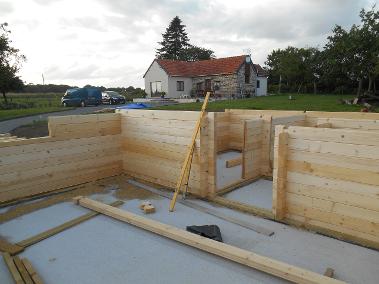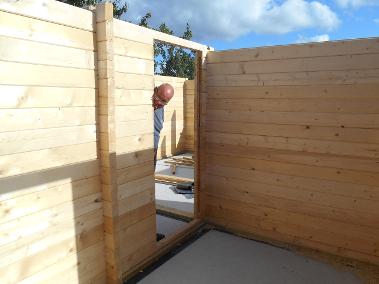 As things developed we started to create the outside space, plant trees and flowers, it was becoming very excisting and taking on quite a transformation.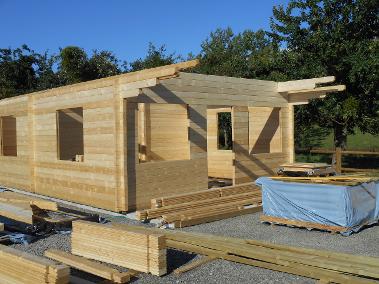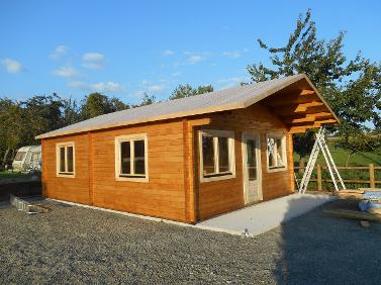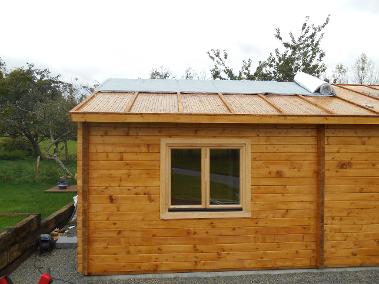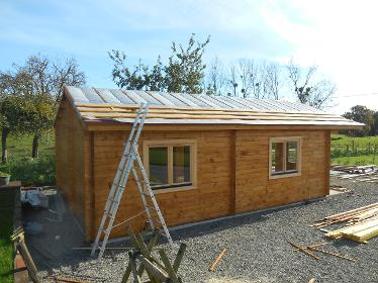 And now the roof, it didn't look like we had enough roof sheets, the packaging is amazing. OK harness on, lets get roofing.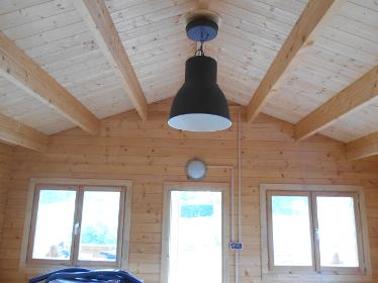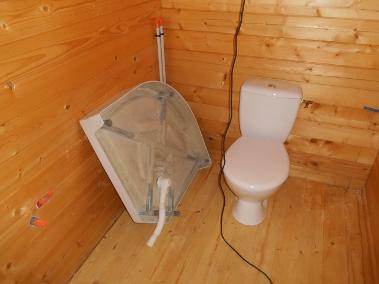 Once the plumbing and electrics were installed, it took on another level. All of a sudden the building comes alive.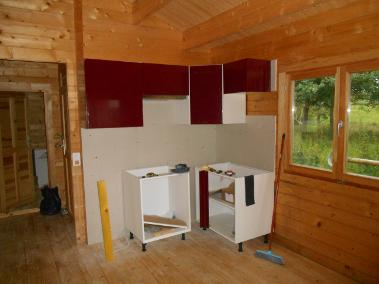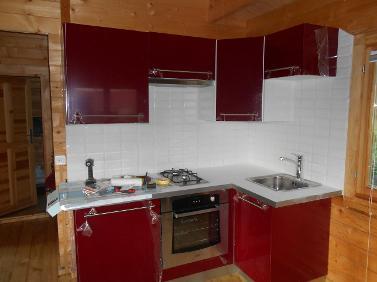 Now the internal work near completion, Marks starts on the planning and construction of the kitchen. Things are never straight forward but it all worked out in the end.
It was great fun going shopping every weekend to buy something new, and even more fun as we started to put all the furniture, furnishings and equipment in place. Then it was done.