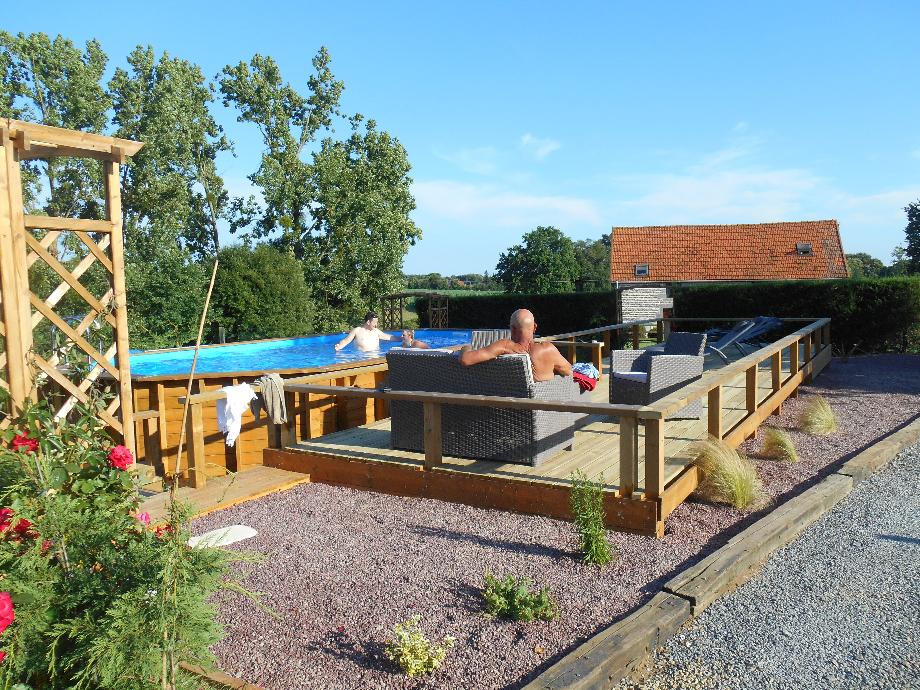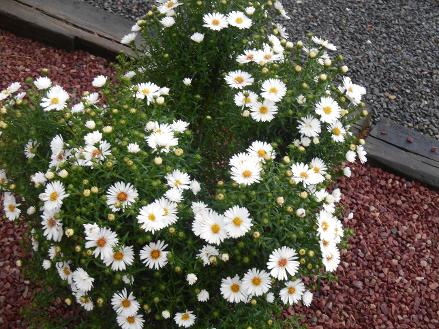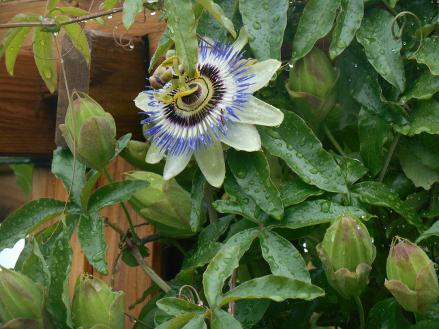 Lights are in on the terrace and the heater has arrived, all very cosy
.....Heated swimming pool (8.2 x 4.7 meters). With safety* always in mind it is an above the ground pool with a large decking area, however it is always the responsibility of the parents to ensure children are supervised at all times whilst using the pool facilities.
....So not only do you have your own private garden, you just stroll through the archways and take advantage of the facilities available.
Facilities include lounge seated area, sunbeds, solar heated outside shower.
Book now to avoid disappointment
*Guests with children; parental supervision is required at all times. Terms and conditions are available upon check in - for the pool area.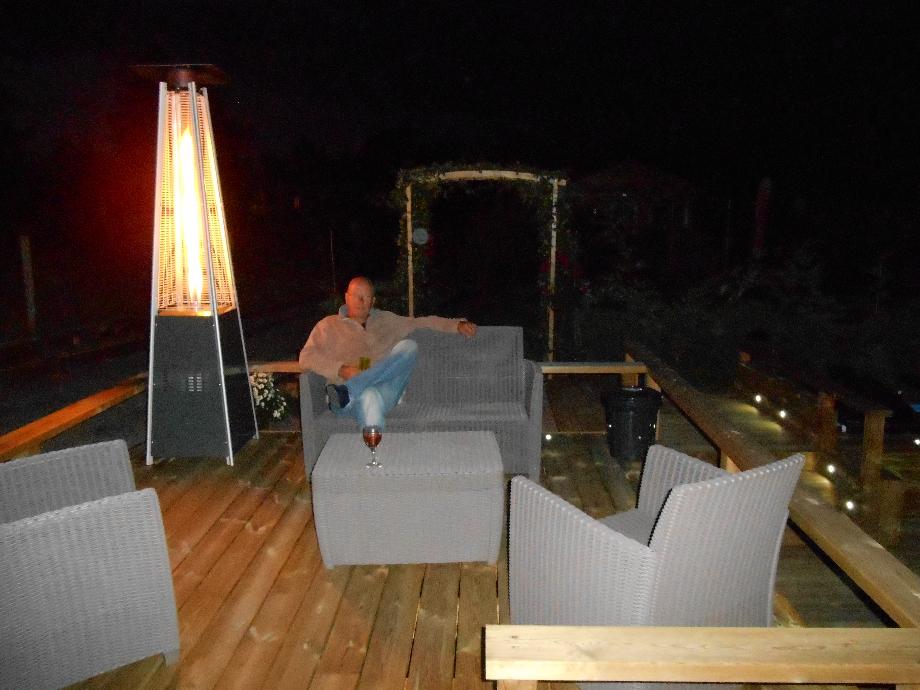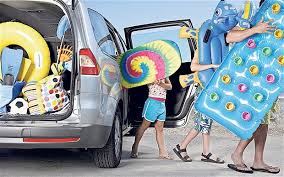 Not enough room in the car for the inflatable lilo?
Don't worry we will have a few pool accessories to help keep you keep the kids entertained or to relax and let the world drift by.
If you have any question or you want to have more information, click on the button below