The Cabin was constructed at the end of the summer season 2016, so it is really important for us to get your feedback.
To give us your opinion, recommendations and ideas please email us at stenton.lynda@gmail.com
Thankyou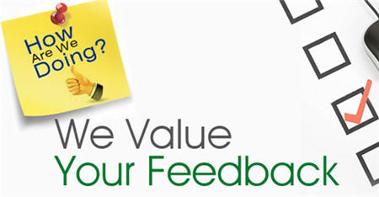 For more reviews on The Cabin
Simply superb. We had an amazing stay. It could not have been any better and are already looking at returning next year. The cabin is beautifully equipped and comfortable. All home comforts catered for, including Wifi, much to the pleasure of the teenagers! The garden and pool area are second to none. We enjoyed both immensely. Enjoying the pool by day and laying by the pool at night star gazing. Lots of wonderful memories made for the whole family. The icing on the cake was the wonderful hosts, Lynda and Mark. The were genuinely lovely people and ensured we were settled and nothing was too much trouble, giving great recommendations of places to visit and wonderful places to eat. They and their hospitality truly made the holiday exceptional. 10/10. We can't wait to return! Aug 2018
The cabin was exactly as was described, very clean and comfortable, english tv also. The owners Lynda and Mark gave us plenty of information on what to do and where to go, they also gave up their time and introduced us to some trout fishing, great experience. We would highly recommend a stay here, they also have two other properties if you look at the website and the pool was lovely great hit with my boys. We hope to go back with other family or friends in the future: Aug 2018.
We had a lovely week with our young children and were made to feel extremely welcome by our hosts. The cabin was clean and comfortable and had everything needed plus a few extras. The pool is a great plus and is extremely well maintained and safety for young children was of utmost importance to our hosts- excellent. The grounds and upkeep of the whole property are maintained to a very high standard and the owners were always happy to assist if this was required. Would highly recommend as a quiet country retreat. Thank you Mark and Lynda! Aug 2018.
Laifa family August 2017. Wow wow wow this place is amazing, if there were more than 5 stars I''d give it the top! I have been travelling to France and staying in such accommodation for over 30 years and NEVER had anything as good spec and value as this place! It is absolutely perfect for families and couples alike at any time of the year. The cabin is so well equipped and is a high spec with fab design!! the added bonus is the new wonderful and heated swimming pool a superb addition to an already fabulous holiday site and something very unique to Northern France. It is a superb holiday destination - It is a peaceful setting, yet near to Ducey and local shops and supermarket 10 minutes drive away. Plus so near to the fab coast and superb sandy beaches and of course only a few miles from Mont St Michel so perfect a holiday location! Thoroughly recommend this place at any time of the year as the cabin would be just as superb in winter as heated etc. we will come again for sure!! we miss you already
Agréable week end.Propriété extérieure très bien aménagée. Très calme. Propriétaires très acceuillants, sympathiques et arrangeants. Review Submitted: 10-Jun-2017. Date of Stay: May 2017
Trudy M: April 2017 "Great stay at the cabin" This is our second trip here, Mark and Lynda are perfect hosts. The cabin has all you need for a great stay, towels and linen all included, lovely hot shower, and good heating if its chilly in evening, nice clean modern cabin in easy reach of Le Mont St Michel and some lovely villages nearby, we will definitely be returning, highly recommended
Clive March 2017: Mark and Lynda are excellent hosts. They made us feel at home immediately, the cabin was great, equipped with everything you need. We will be back later in the year. Thanks for great week.
Auguste, France: Accueil super mobilier et confort nickel tous est bien pour passez des vacances en normandie tous prés du Mont St Michel et des plages de embarquements.