NEW FOR 2019
We love to hear from our guests who have stay at THE BUNGALOW for your holiday.
Your feedback is important to us. If you would like to add your review please email stenton.lynda@gmail.com
Thankyou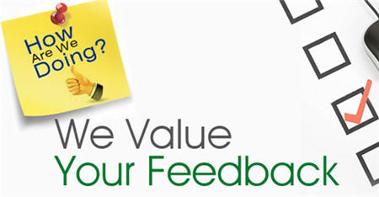 Excellent séjour. Maison très agréable, très bien aménagée et entretenue, propreté impeccable, excellente literie, tout était parfait, le confort, l'accueil. Le jardin est très beau, et la piscine est très agréable. Location à recommander ! Merci à Lynda et Mark ! 24/5/2021
Lynda et Mark sont sympathiques et offrent un accueil chaleureux. La maison dans laquelle nous avons séjourné est agréable et spacieuse, notamment la chambre parentale. Une maison très propre et bien équipée (vaisselle, draps, serviettes, lave-vaisselle et machine à laver le linge). Le jardin permet aux enfants de jouer et de se défouler pendant que l'on prépare les repas. Nous avons profité de notre week end pour visiter le Mont Saint Michel (moins de 30 min en voiture) et également la station balnéaire Saint Malo à 1 heure de route. La météo change beaucoup, nous avons eu la chance d'avoir un beau soleil à St Malo alors que la météo prévoyait un ciel nuageux !
15/5/2021
Beautiful and comfortable gite: The gite is very beautiful, comfortable, clean and in a calm area. We enjoyed the pool with well temperatured water and the lovely garden. Lyndia and Mark are very good hosts, helpful and everytime willing for a conversation. It was great and sometimes we will come back. Jochen, Karen, Melina and Joris from Hamburg.08/2020
Traumhaftes Feriendomizil: Wer Ruhe und Erholung sucht, ist hier genau richtig. Mitten in der Natur und doch nicht weit weg von Supermarkt und anderen Ausflugszielen. Das Haus ist für 4 Personen sehr groß und geräumig. Was uns sehr gut gefallen hat, waren die 2 separaten Badezimmer. Die Außenalage ist sehr verzorgt und jedes Haus hat seine eigene Liegewiese. Der Pool ist eine kleine Wohlfühloase. Alles war Top und die Vermieter sind sehr herzliche Menschen. Wir kommen mit Sicherheit wieder und empfehlen dieses Objekt gern weiter. Guy und Iris 08/2020
Séjour très agréable: Séjout très agréable dans une belle région. La location est située à proximité de sites touristiques intéressants. Le logement en lui même est très grand et très confortable, très bien équipé. Les propriétaires sont très gentils et très accessibles. 08/2020
Ein großartiger Urlaub: Das Haus von Mark & Lynda liegt ein wenig versteckt mitten im nirgendwo. Mit Navi ist es prima erreichbar und ist man erstmal da, dann ist es ein Traum. Die Anlage inkl. des Pools ist sehr gepflegt, das haus war super sauber und desinfiziert. Mark & Lynda sind immer für ein Schwätzchen zu haben, geben auf Wunsch gute Tips und helfen auch mal mit der passenden "Zaubermedizin" bei einem fiesen Wespenstich. Ansonsten sind sie zwar vor Ort (in ihrem Wohnmobil) aber lassen die Gäste einfach machen. Im Umkreis gibt es viel zu sehen, wenn man mit dem Auto ein paar Minuten fahren will. Rundum würden wir jedem, der in das Grenzgebiet Normandie/Bretagne fahren will vorbehaltlos die Häuser von Lynda & Mark empfehlen. Vielleicht sehen wir uns ja mal wieder... Danke für die tolle Zeit. 08/2020
Val September 2019. Mark et Lynda, sont très accueillants, attentionnés et discrets. Les logements sont très propres et l'extérieur est très bien entretenue. Dommage que le temps ne nous a pas permis de profiter de la superbe piscine! C'est très agréable de se retrouver au cœur de la nature. C'est une endroit très reposant. On y retournera!!!
The bungalow is an excellent property, very spacious with excellent facilities and in a wonderful setting. Mark and Lynda are great hosts and are always happy to help if needed, to offer advice on the local area and that's reassuring to know if you need anything they are there. The other properties are far enough apart to give each one plenty of privacy. The pool is excellent and although we only used it a couple of times it was nice to know its there. We really enjoyed the views of the countryside, I've never stayed in a property that has so many windows and doors. Would recommend to others and we hope to return one day. July 2019
5/5 Brilliant holiday friendly owners. The property was just as described. It was clean and very comfortable. Lynda and Mark were wonderful hosts and made us feel very welcome. Would definitely stay there again. 06/12/2019 5/5 Très agréable. Petit séjour très agréable même si pluvieux ! La location est superbe et les hôtes dont aux petits soins. Nous y retournerons sûrement, un week-end où il fera plus beau 😊� 06/20/2019 5/5 Week in July '19. Great stay, beautiful house, big garden and terrace , nice clean pool, barbeque++, peaceful location, great hosts. 07/30/2019
Had a wonderful stay at Lynda and Marks. They made us Feel so welcome. Everything was available upon arrival: bed linen included. Beautiful spacious bungalow with open views and terrace. Had a great visite To Mont St Michel and Cancale one day and thé next de drive along thé last from Granville around thé Corentin, D day beaches and Bayeux. So much To see, too little time!! ( 1 week) . We will definitely be back next Spring and for longer this time. Thanks guys May 2019