Step inside and breathe in the wonderful smell of natural wood and absorb the colourful and surprisingly spacious open plan kitchen, dining area and living room.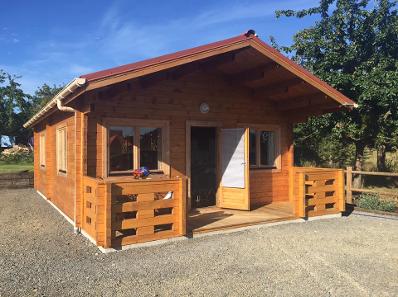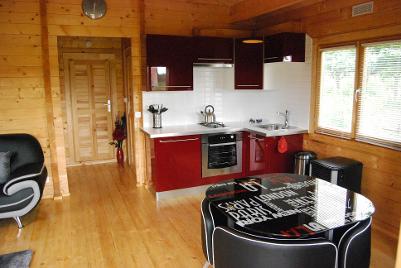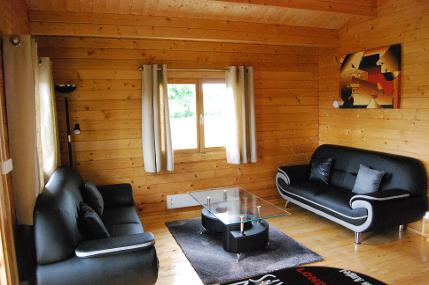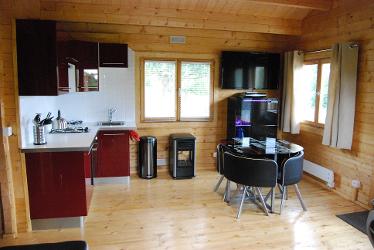 The lounge area provides 2 modern sofa's and a coffee table with 2 stools. The dining area seats 4 people.

The kitchen is fully equipped with gas hob, cooker and fridge. Tea towels included. You can view French TV
with access to satellite channels for English speaking terrestrial programmes on the flatscreen LED 48" TV. Free wi-fi.
The 2 bedrooms consist of 1 x Double room and 1 x room with bunk beds. Both include tallboy wardrobes with drawers and mirrors. Bed linen andBath towels are included.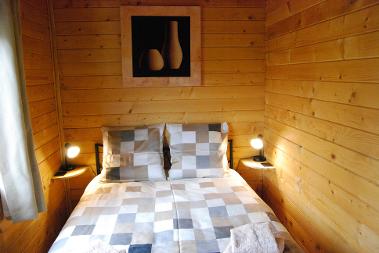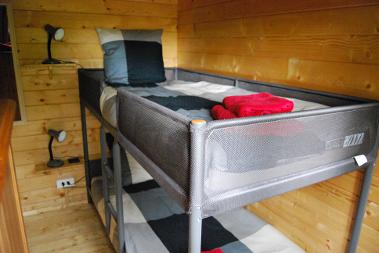 The family bathroom has shower, with large shower head and separate second mobile shower head and body jets.
The vanity unit has large mirror and enclosed shelved unit.
WC
Heated towel radiator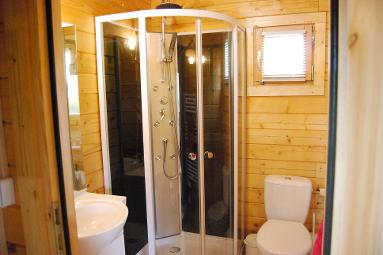 Once you've settled in you can then relax and just chill out on the terrace and listen to the birds singing all around you, before enjoying al fresco in your own private garden.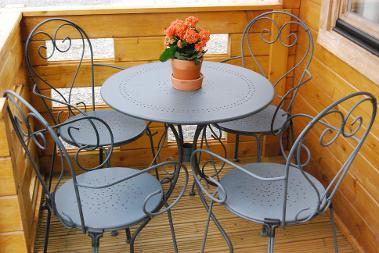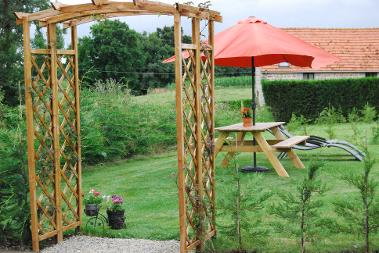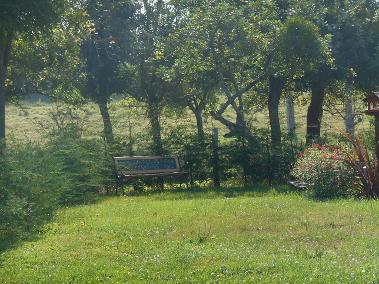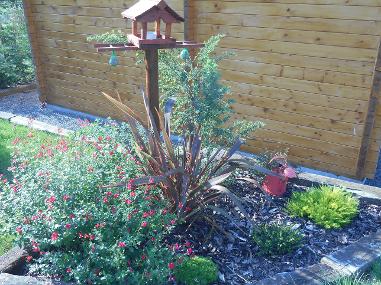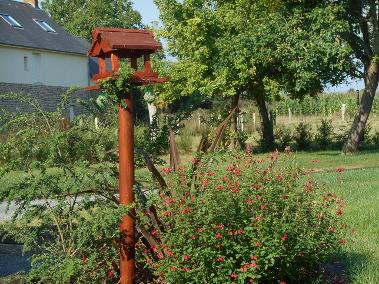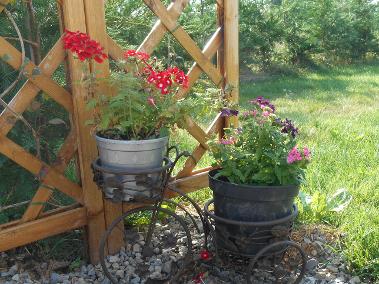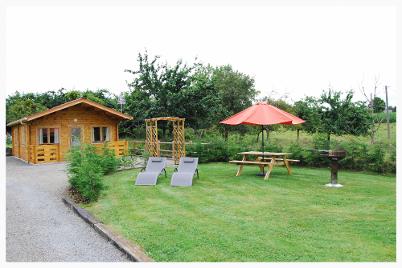 Your private garden area on the left and above is in front of the cabin and includes bench table and chairs, sun umbrella, sun loungers and BBQ, (BBQ tools included).
To the rear of the cabin (see below), you also have a second private garden where you can just sit on the bench and enjoy the lovely surroundings.
There is ample parking for 2 cars at the side of the property.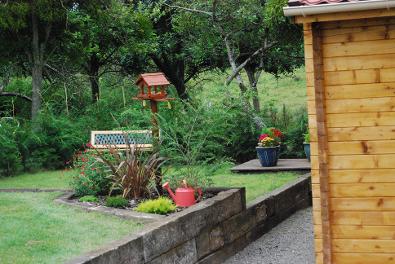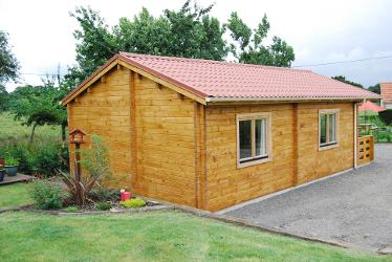 Facilities include fresh bathroom towels, bed linen and tea towels, we also offer Optional extras to make your stay even more comfortable.