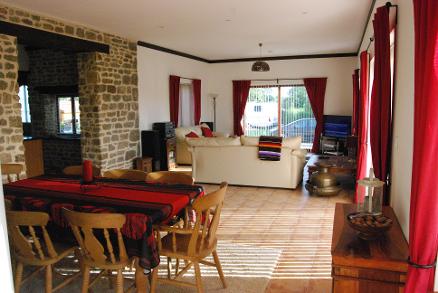 The Bungalow is a modern comfortable property which has been transformed from an old animal manger into a 2 bedroom 2 bathroom open plan and spacious holiday home.
Inside you have a combination of the old traditional stone building combined with new light and airy modern approach. It features a large south facing terrace and private gardens to both sides of the property.
The living area is open plan with plenty of windows plus 2 large patio doors leading to different areas of the garden.